"

My garden is dying. All colours gone forever. But now it don't matter, cause I can't find my way home anymore."
Sample Video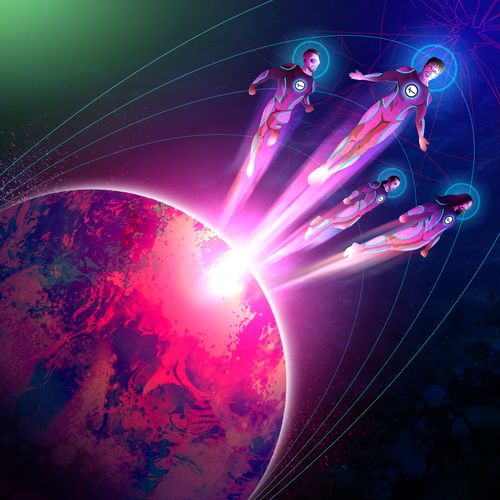 The short story
What happens when you love classic progressive rock, alternative rock and brilliant pop music? You make it very hard for yourself..... but despite that, PreHistoric Animals have gained huge success in all these areas. When they released their second album, The Magical Mystery Machine (chapter 1), they were praised by both the audience and the reviewers. 
Samuel Granath and Stefan Altzar created the first album - Consider it a work of art in 2018 and when it was time for touring, Noah Magnusson and Daniel Magdic (Ex. Pain of salvation) joined the band. The first Magical Mystery Machine tracks were written in 2019 and the album was released on September 30th 2020. During the pandemic they were more creative than ever and TMMM (Chapter 2) was finished in july 2021, scheduled for release in March 2022.
____________________________________________________
The magical mystery machine (Chapter 1) – Release September 30th.
Written and produced by PreHistoric Animals.
Mixed and mastered by Erik Berglund.
Cover art by Richard Dearing.
It's a bit risky to write a concept album nowdays.  But we have never done that before and at least once in your life you have to do that. It's a quirky story but underneath there's politics, feminism, environmental issues and love. It's also our way to say thanks to all the good music we've listened to so far. Hope you will enjoy the album!
__________________________________________________
The concept story: 
"Cora is given the mission to collect humanity's good and bad sides. Perfection and imperfection. Fear, happiness, greed and so on. She is given a box with a mysterious device inside where all the information will be stored. She gets informed that the world is dying and she is the only one on earth who knows except for her sidekick, Jareth who isn't even half as brave as her. All information inside the device will be used to recreate earth somewhere else in the universe and they are promised to go there if their mission get's accomplished."
Press Photos